Welcome to Spring! Can you believe it's already been three months?!
Not me, because I'm writing this in February. Ha ha ha ha ha ha...
It's like a little bee swinging from tree to tree.
Anyways, hope you're ready for some news related to UNDERTALE/DELTARUNE!! As always, it's our first priority for those in our Tier!!!

All right. I betrayed you. But this time, it's important.
Allow me to tell you about something I'm very proud of.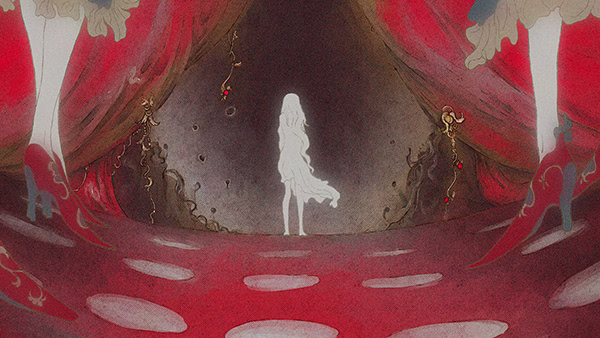 A while ago, I created a song with Itoki Hana called "THE GREATEST LIVING SHOW." For its release, I thought it would be nice to commission a music video from it from "Bani-chan", the album artist for our song "74." I gave her a loose outline of the story and a translation of the lyrics, and let her handle everything else.
After two long years, the video has finally been completed.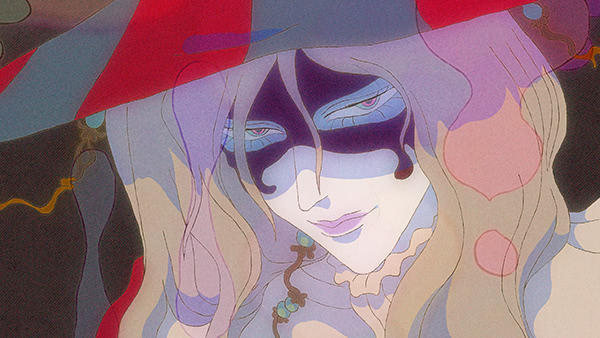 Over two long years, BANI created this entire music video from beginning to end, all by herself. Every frame, every pose, every camera angle, every character design, the effects, the processing, everything, was painstakingly done by her own hand.
She worked chronologically from beginning to end. As its development went on, her abilities and standards raised higher and higher... ultimately compressing two years of hard work and improvement into a four-minute running time. You may notice this as you watch the video!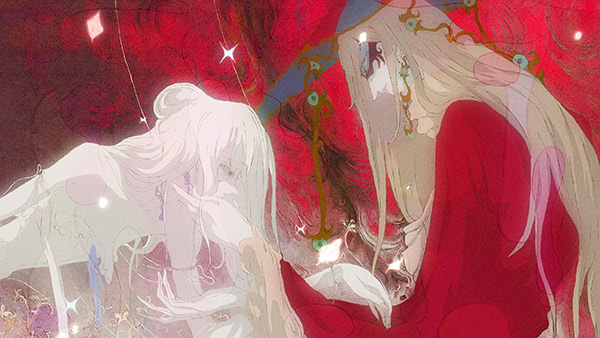 Bani sacrificed her ____ and her ____ to bring you this. Now finally, she and her work stand in the spotlight before you. So please, put on your masks, raise your glasses... and behold! Now, in LIVE COLOR, the WORLD'S GREATEST SHOW...!
WARNING. THIS VIDEO CONTAINS GRAPHIC CONTENT. VIEWER DISCRETION IS ADVISED. THE SHOW ONLY STARTS WHEN ALL GOOD CHILDREN ARE FAST ASLEEP...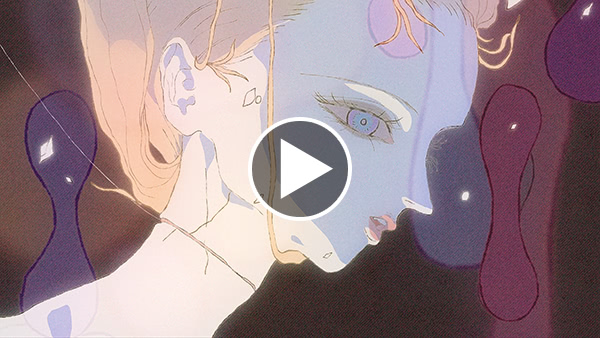 WATCH THE VIDEO »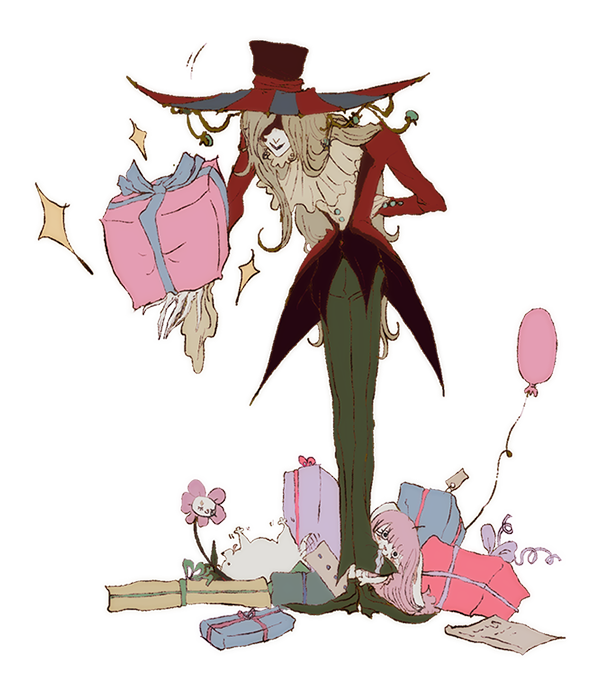 All right, you've seen the show, right? Great, head on over to our gift shop...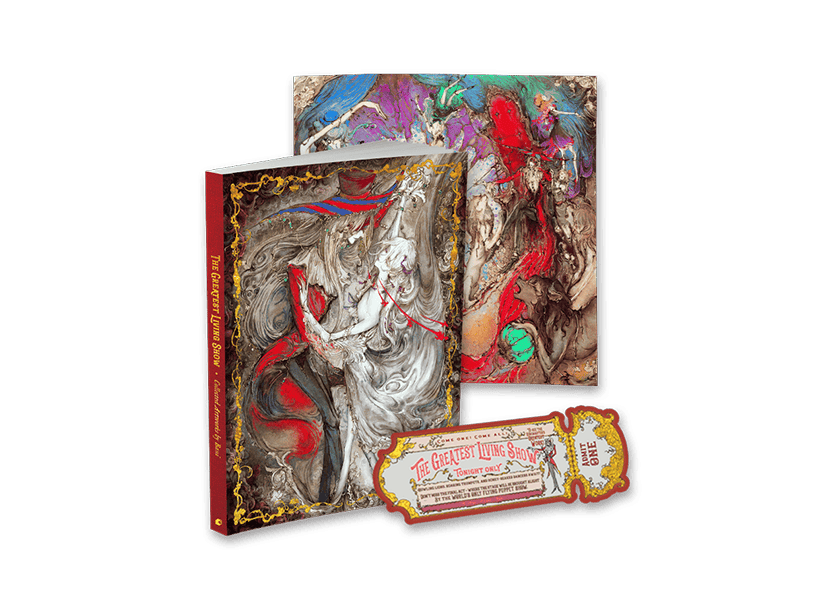 Personally, I wanted an art book of the art from the video, so I'm making Fangamer make one. If other people want one, you can probably buy one too. But, it's mostly for me.
By the way, the music is by me and Itoki Hana. If you wanted it, you can buy it somewhere. Here probably.
Thanks! Okay, that's all for the non-UNDERTALE/DELTARUNE news...
Psyche!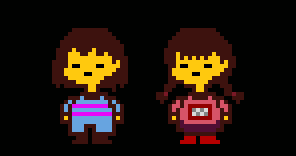 The atmospheric Yume Nikki is one of my biggest influences, and recently I had the honor to interview the creator, Kikiyama.
As far as I can tell this is the only interview he's ever done. But to be honest, I think this is because I don't think anyone tried to interview him in a reasonable way before.
What made my interview "reasonable"...? Well, I only asked him 9 Yes or No questions, and 1 Denny's question.
Well, I don't need to describe the interview. You can actually read it for free online here! (If you know Japanese…)

Do you know the singer of "I'm With You in the Dark" from DELTARUNE, Laura Shigihara? She's got her own goofy & emotional RPG Maker game, RAKUEN, available now on Switch!
This time, it comes with a short extra game called MR. SAITOU. In this game, there is an encounter with a particularly annoying character. Laura was having trouble making an "annoying song" for it, so she asked me for help. You know, since she knew I'd "be good at it."
… Thanks Laura… Yeah, I sure can make annoying music, can't I... Whatever you say, Laura…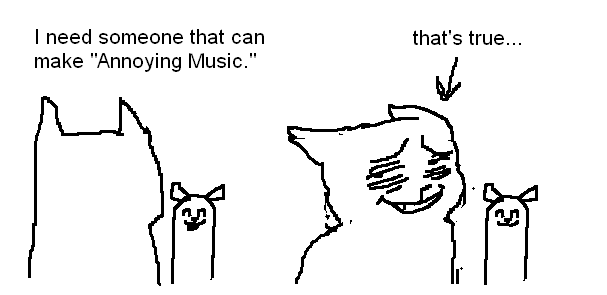 (Sorry)

We are mainly focusing on completing Chapter 3!
The translation process for Chapter 3 is getting really close to starting! Actually, I haven't told the translator this so she'll learn this when translating this text. Have fun with that one

Sans makes his debut in Pop'n Music as a playable character!
Honestly, Pop'n Series is one of my favorite rhythm game series, so this was like a dream come true for me.
His appearance and movement are quite different from how he appears in UNDERTALE. But, it's super cute.
If you'd like to see a bit of a different Sans, check it out!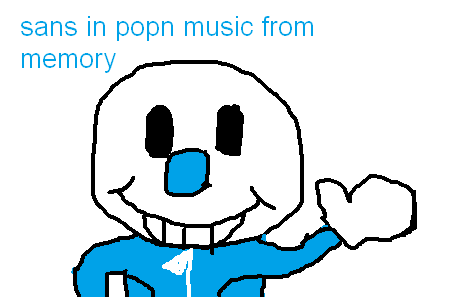 It's the beginning of our seasonal interview series! First up, we have an interview with none other than the elusive Temmie...!!!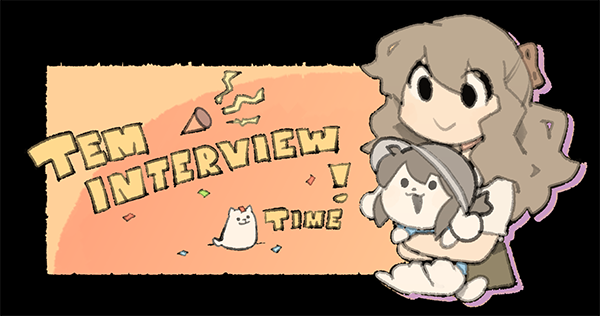 READ THE INTERVIEW »
Nendoroid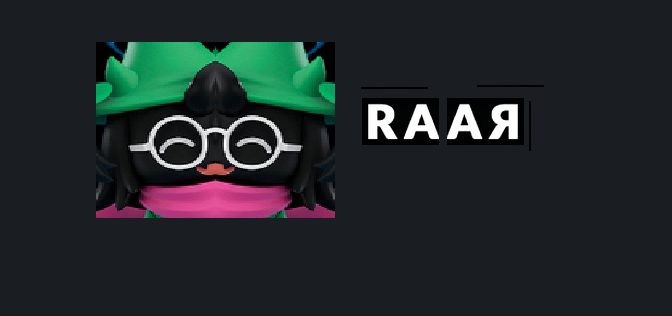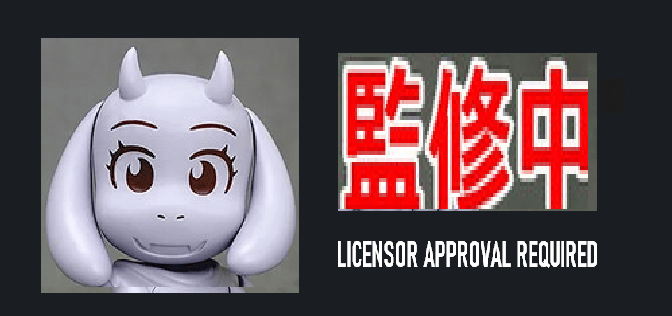 I hope it was a good Spring. By the time you read this, it will be over……